Jersey: #4
Gender: Male
Sport: Football
Position: QB
Location: Tucson, Arizona
High School: Sabino High School
Graduation Year: 2021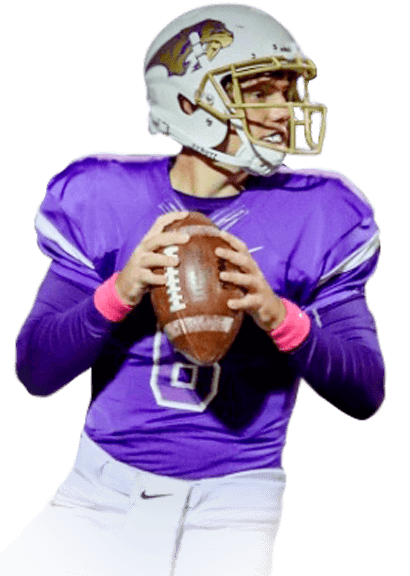 AJ Skaggs is a 2021 QB from Sabino High School in Tucson, Arizona. He is considered one of the top QBs of his class  in Arizona. He stands at 6'1", 200lbs, and rated the 16th best player in Southern AZ. AJ is a talented QB and has aspirations of playing college football. On the field, AJ has a strong arm and makes good decisions with his throws. In the classroom, he has a 3.9 GPA with a 1190 SAT Score. In college, he would like to pursue Criminal Justice. This young man has tremendous potential and ready to show the College Coaches why he deserves their attention.
Email: [email protected]
Bench Press: 245lbs
Squat: 365lbs
Clean: 220lbs