Jersey: #6
Gender: Female
Sport: Volleyball
Position: MB/OPP
Location: Waddell, Arizona
High School: Canyon View HS
Graduation Year: 2024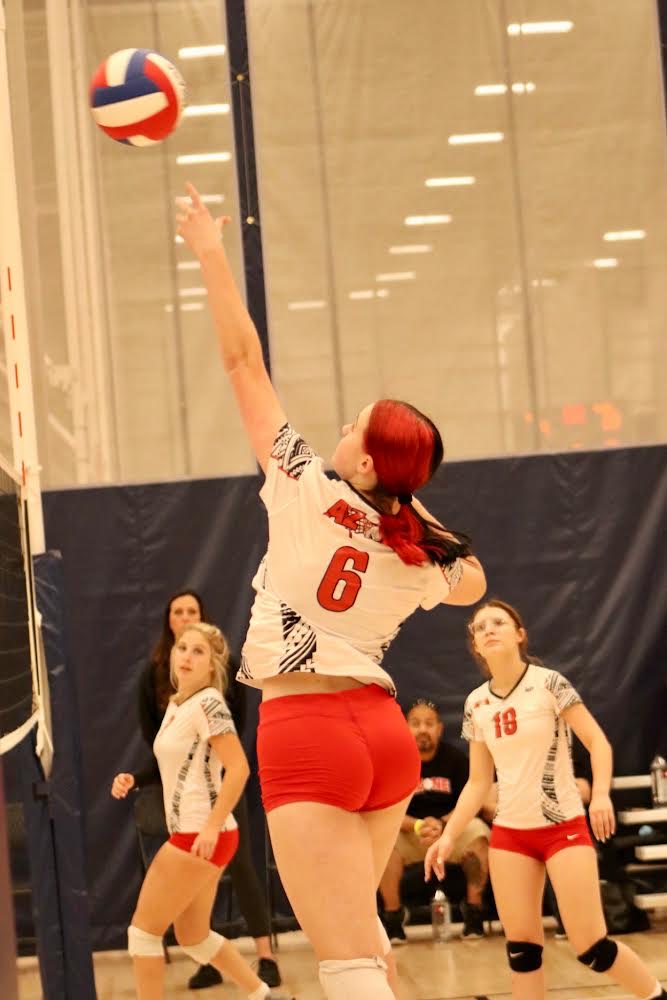 Ashley Mulleneaux is a 2024 MB/OPP from Canyon View HS in Waddell, Arizona. She plays Club Volleyball for AZone Volleyball Club where she is coached by Jesse Santos. Ashley is 5'10", positive mindset, coachable, and excited to get seen by College Coaches. Her approach touch is 9'2". In the classroom, She is a 3.2 GPA student. In college, she wants to major in Forensic Science . For more information on Ashley Mulleneaux, contact Rodney Cox, College Scout @ 480-399-1396 or [email protected].
Email: [email protected]
NCAA ID #: 2205566615
Cell: 623-235-7052