Jersey: #5
Gender: Male
Sport: Football
Position: RB
Location: Queen Creek, Arizona
High School: Casteel HS
Graduation Year: 2023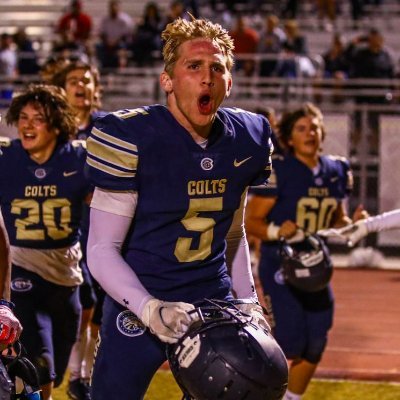 Brennen Hills is a 2023 RB from Casteel HS in Queen Creek, Arizona. He is 5'8", 175lbs and has the work ethic and skills to impact the game for the Colts. Brennen gives 120% every time he is on the field. In the weightroom, he benches 265lbs, squats 405lbs, and cleans 285lbs. He also runs a 4.6 in the 40 yard dash. Brennen is a team player and will be a great asset to a college program. In the classroom, he holds a 3.5 GPA. For more information on Brennen Hills, contact Rodney Cox, College Scout for Gametime Recruiting & Consulting LLC, [email protected], 480-399-1396.
NCAA ID: 2205556775
NAIA ID: 850511
Email: [email protected]
Cell: 623-249-0337
Twitter: @BrennenHills