Jersey:
Gender: Female
Sport: Track & Field
Position: Track Athlete
Location: Waddell, Arizona
High School: Canyon View HS
Graduation Year: 2024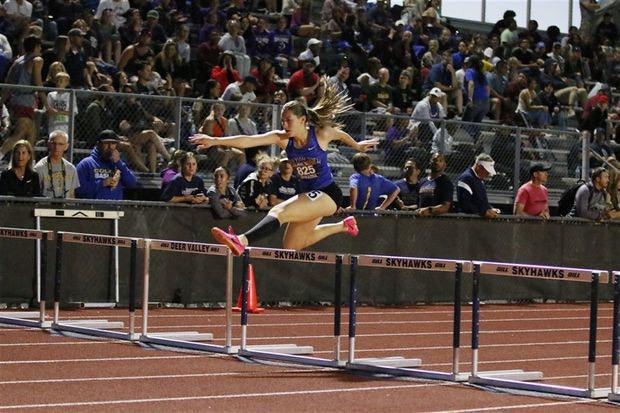 Brooklyn Grizzell is a 2024 Track Athlete from Canyon View High School in Waddell, Arizona. She is 5'7" and has the motivation to run in college. Brooklyn competes in numerous track events: 200m, 400m, 300m hurdles and relay races. Her attitude is AMAZING!!! She is a competitor, hard worker, and a team player. As a runner, her best times are: 200m (26.6), 400m (1:00.87), 300m Hurdles (45.77). Brooklyn will be a great asset for a college program. In the classroom, she has a 3.8 GPA with a 24 ACT Score. For more information on Brooklyn Grizzell, contact Rodney Cox College Scout @ 480-399-1396 or [email protected].
Email: [email protected]
Cell: 623-213-2272
Events / Date / Meet
200m (26.6) / 4-27-2023 / Becky Mathews Last Chance
400m (1:00.87) / 4-1-2023 / Ron Smith Classic
300m Hurdles (45.77) / 5-13-2023 / AIA State Championship