Jersey:
Gender: Male
Sport: Golf
Position:
Location: Franklin, Tennessee
High School: Christ Presbyterian Academy
Graduation Year: 2023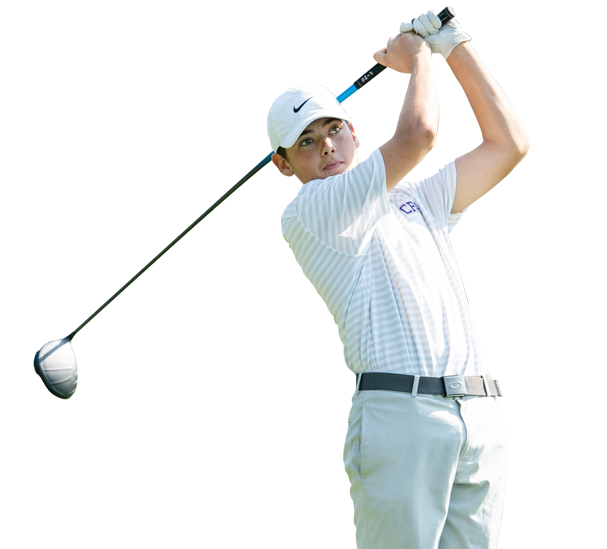 Chris Burns is a 2023 Golfer out of Christ Presbyterian Academy in Nashville, TN. Only a freshman competing on the Varsity Level, he is a remarkably talented golfer for his age. College Coaches; Keep An Eye On Him Over The Years. Chris is 5'9" and 135lbs with the motivation to constantly improve his game. He has a powerful and fundamentally sound golf swing and hits his driver 275 yards on average. Chris' 7-iron distance is 172 yards and consistently hits 15 greens per round with 26 putts per round on average.  Chris' hard work has earned him 3 First Place wins, 1 Second Place and 3rd Place win in SNED tournaments. 
In the classroom, Chris is a 3.2 GPA Student. He would like to major in Sports Marketing in college. For more information on Chris Burns, please contact College Scout Rodney Cox @ 480-399-1396 or [email protected]
STATS:
Club Head Speed: 102
Driving Distance Average: 275 yards
7-Iron Distance: 172 yards
Average Tournament Score: 76
Average Putts Per Round: 26