Jersey: #11 / 22
Gender: Male
Sport: Basketball
Position: SF / PF
Location: Virginia Beach, Virginia
High School: Landstown High School
Graduation Year: 2021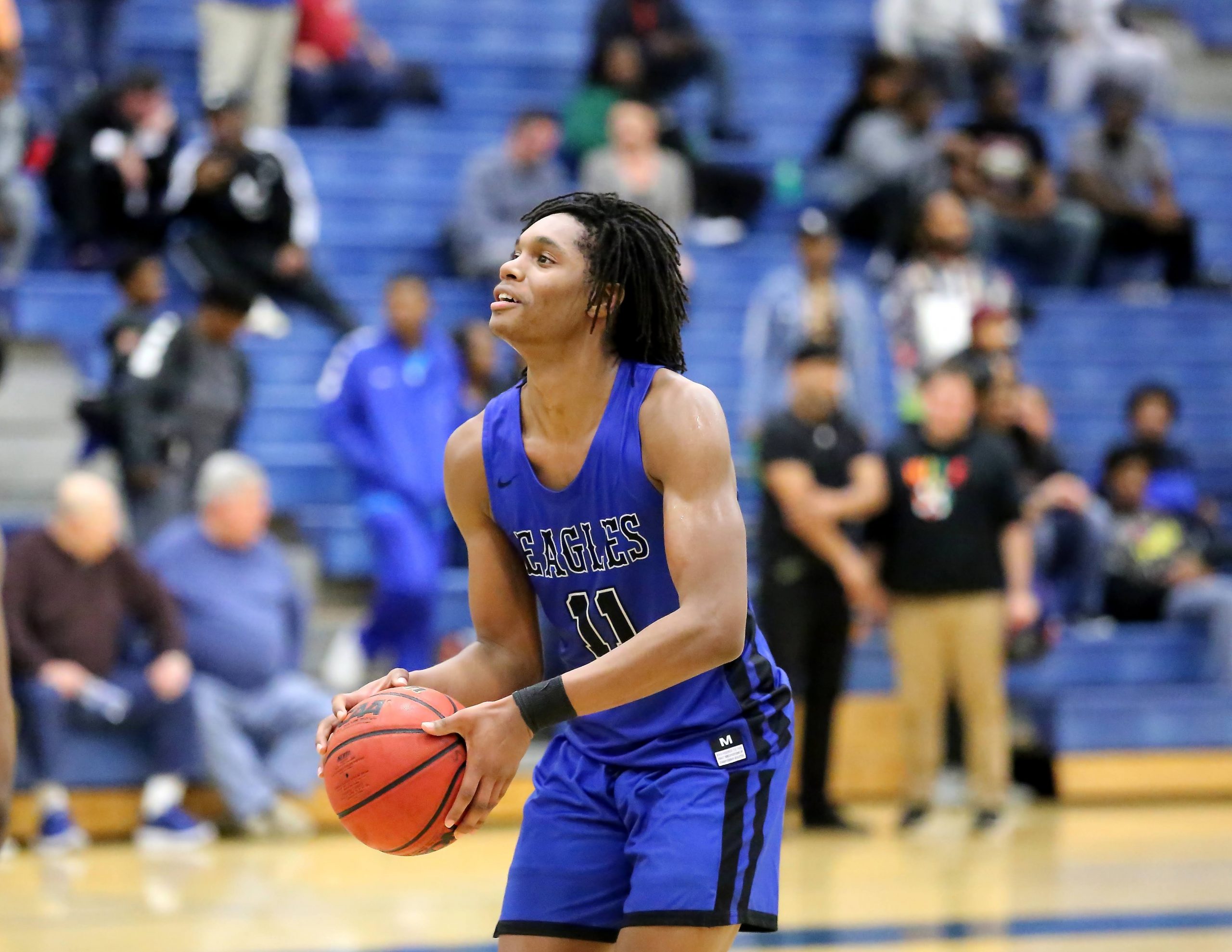 Corey Martin Jr is class of 2021 Dual Sport Athlete (Basketball/Volleyball) out of Landstown HS in Virginia Beach, Virginia. He is 6'5", 190lbs, and has the athletic ability to play either sport in College. For Club Basketball, he plays Small Forward or Power Forward for Team Assault and Team Push. For Club Volleyball, he plays Opposite and Middle Blocker for Coastal Virginia Volleyball Club. With Corey's tall frame and jumping ability, his approach touch is 10'9" (Volleyball). Last Year in Basketball, he averaged 10pts, 8-10 rebounds, and 4 assist. Corey is a strong defender and challenges himself to get better everyday. Last year in Volleyball, he averaged 7-10 kills, 4-6 blocks, and 5-7 digs a game. Corey's hard work earned him 2nd Team All Beach District (Junior Year/Volleyball), 1st Team All Region (Soph Year/Volleyball) and 6th Man Award (Soph Year/Basketball). In the classroom, Corey is a 2.9 GPA Student with a 970 SAT Score. In college, he wants to major in Business Sports Management or Mechanical Engineering.
Email: [email protected]
Twitter: Trendy_Corey