Jersey:
Gender: Female
Sport: Cheerleading
Position: Tumbler, Flyer, & Base
Location: Hummelstown, Pennsylvania
High School: Lower Dauphin HS
Graduation Year: 2022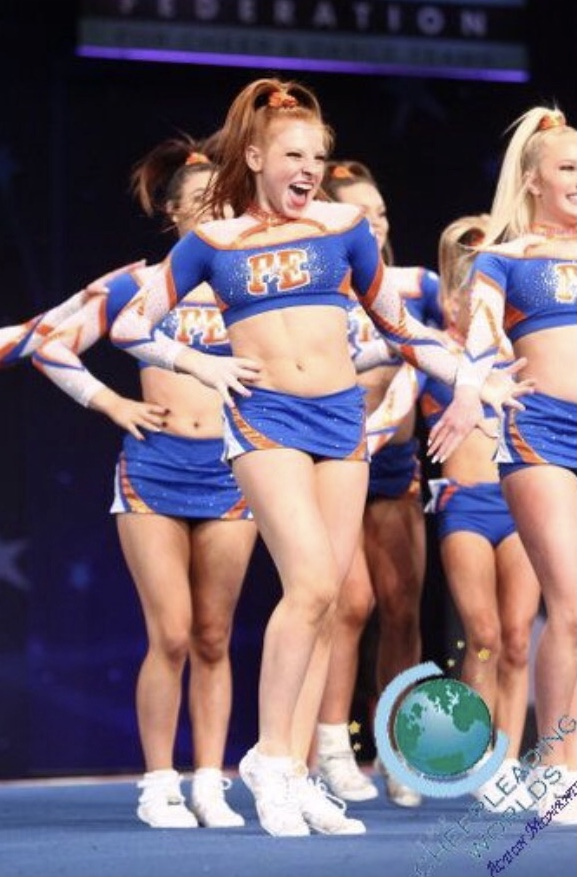 Courtney Holl is a 2022 Cheerleader from Lower Dauphin HS in Hummelstown, Pennsylvania. She competes with Pennsylvania Elite Cheerleading (all girl team) as a Level 6 Tumbler, Flyer, & Base. Courtney loves the sport of Cheerleading!! Her dream and determination is to cheer for a Division I program. Courtney has been an All-Star Cheerleader for 9 years and her accolades speak for itself. 

• 2021- Big 33 All-Star Game Cheerleader
• 2021- Worlds Full Paid Bid Winner
• 2020- Senior XS All Girl Level 6
• 2019- Senior XS All Girl Level 6
Works Full Paid Bid Winner 
• 2018- Senior XS Coed Level 5
Worlds Full Paid Bid Winner 
• 2018- Junior XS All Girl Level 5
D2 Summit Full Paid Bid Winner
In the classroom, Courtney is a 3.5 GPA Student with 1130 SAT Score. For more on, Courtney Holl, contact Rodney Cox, College Scout @ 480-399-1396 or [email protected]
STATS:
Athletic Skills: (Cheerleading Level 6)
Stunting Position: Coed/All-girl flyer, side base
Standing Tumbling: 3 BHS to a double
Running Tumbling: 1 ½ step out to a double
Dismounts: double down, waterfalls, back flip to cradle
Pyramids: Hitch, Tick Tocks, Connected Front Fulls, Connected Back Flip