Jersey: #2
Gender: Male
Sport: Football
Position: DE / WR
Location: Peoria, Arizona
High School: Centennial HS
Graduation Year: 2024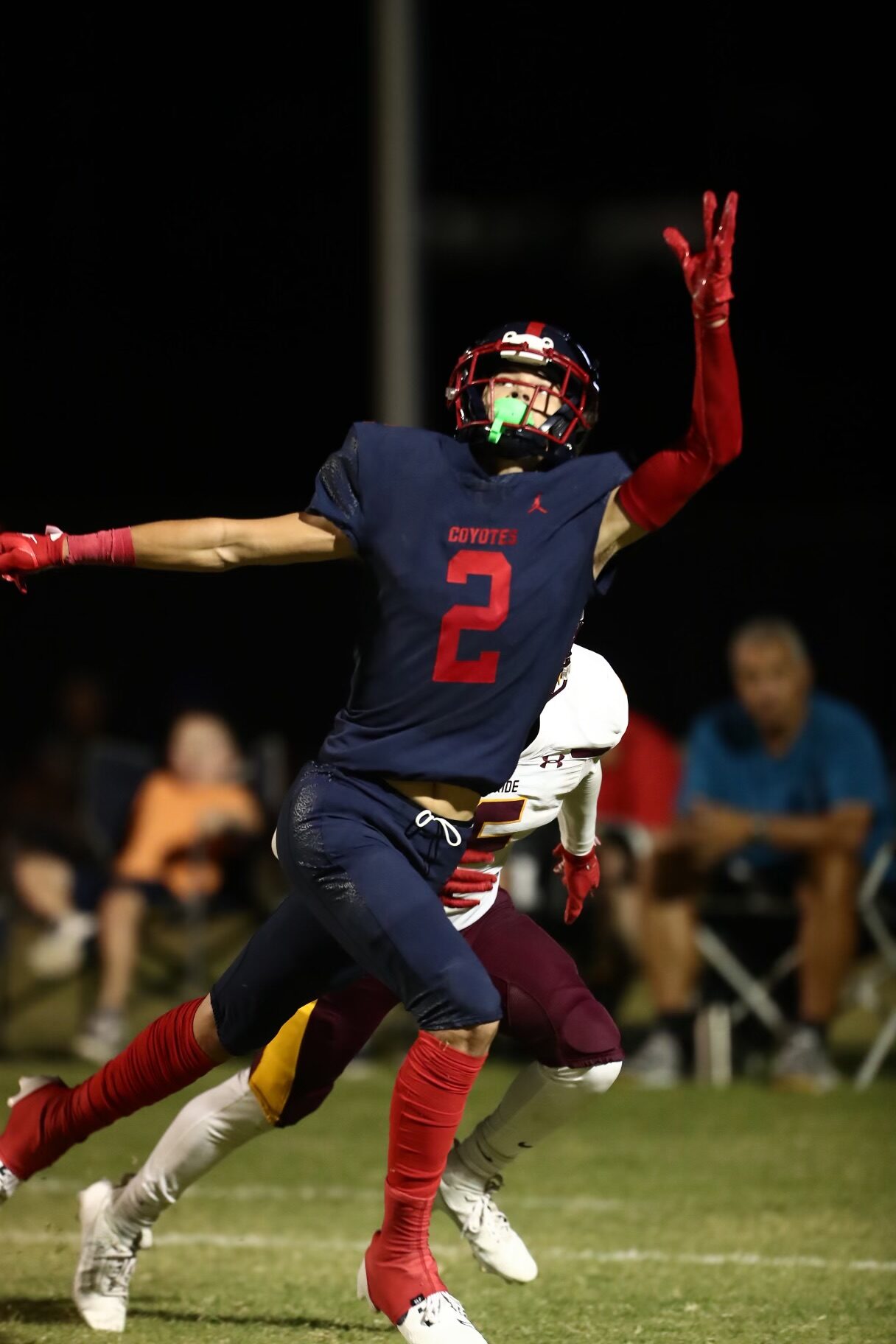 Damien Jenkins is a 2024 WR/DE from Centennial HS in Peoria, AZ. He is 6'5", 196lbs and a BALLER on the field for the Coyotes. On defense, he is aggressive on the edge and make big time plays. On offense, he gets the job done blocking or catching for his team. Damien is coachable, hardworking, coachable and excited to play at the next level. In the classroom, Damien's goal is to reach 3.0 GPA. For more information on Damien Jenkins, contact Rodney Cox, College Scout @ 480-399-1396 or [email protected].
Twitter: @DamienJenkins_2
Cell: 623-302-1812