Jersey: #4
Gender: Male
Sport: Football
Position: RB/WR
Location: Tucson, Arizona
High School: Salpointe High School
Graduation Year: 2021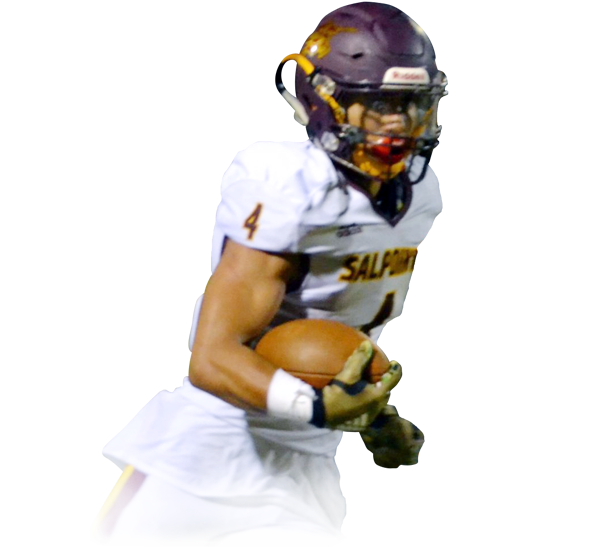 David Cordero  is a 2021 Dual Sport Athlete (Football and Track) out of Salpointe HS in Tucson, Arizona. David is 5'11", 185lbs and is a playmaker. David runs a 4.4/4.5 (40 yard) and a 11.4 (100 meter). His dream is to play college football. On the field, David has big play ability. He can score every time the ball is in his hands. His work ethic has earned him 2nd Team All Region at RB (2019/Football) and the 2019 Glinski Award Recipient. The award is given to an exceptional Junior Football Player who shows academic success. 
In the classroom, David has a 3.7 GPA. In college, he wants to major in Engineering. For more information on David Cordero, contact Rodney Cox, College Scout for Gametime Recruiting & Consulting LLC, [email protected], 480-399-1396.