Jersey: #41
Gender: Male
Sport: Football
Position: LB
Location: Tucson, Arizona
High School: Cienega High School
Graduation Year: 2021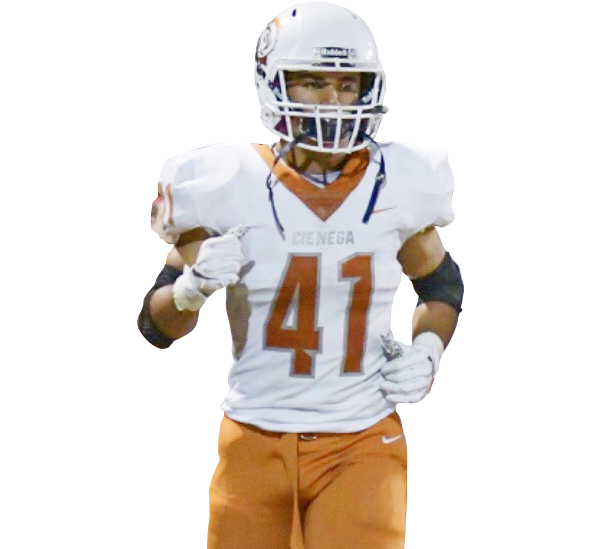 Dillon Silva is a c/o 2021 LB out of Cienega High School in Vail, Arizona. He is 6'0, 190lbs, and relentless on the field. When you watch his film, all he does is make plays from sideline to sideline. Dillon's hard work has earned him Top 100 Players of Arizona for class of 2021, Leading Tackler for his team with 83 Tackles, 5A Southern AZ All-Star Team (2019) and 2nd Team All-Region at LB (2019). In the classroom, Dillon has a 4.0 GPA with a 22 ACT Score. In College, he wants to pursue a degree in Forestry. If you have any questions about Dillon Silva, contact College Scout, Rodney Cox at 480-399-1396.
STATS:
40 Yard Dash: 4.7
Bench Press: 250lbs
Squat: 375lbs
Clean: 245lbs
Vertical Jump: 31"