Jersey: #95
Gender: Male
Sport: Football
Position: DE / OLB
Location: Tucson, Arizona
High School: Salpointe Catholic HS
Graduation Year: 2024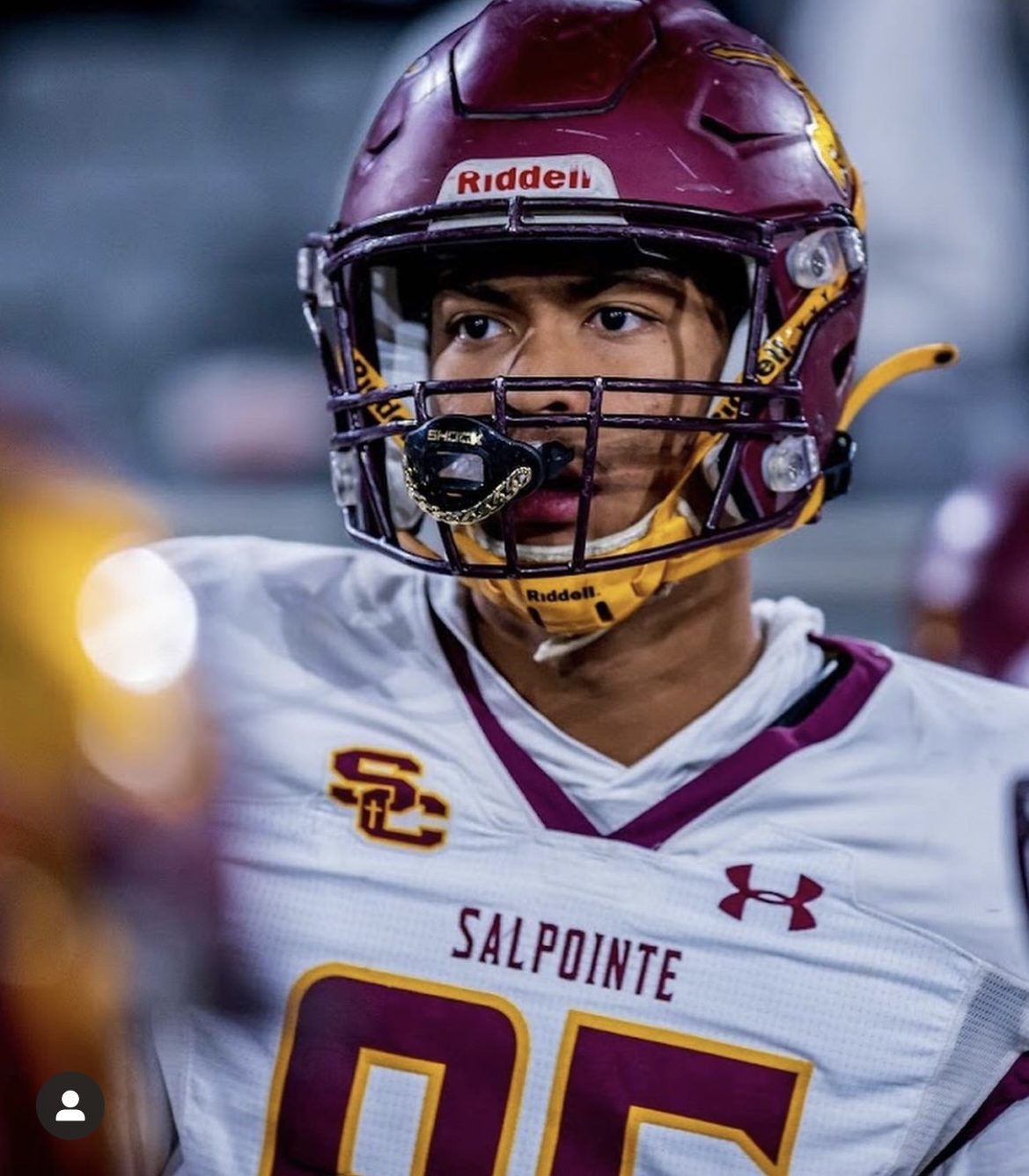 Elijah Rushing is a 2024 DE/OLB from Salpointe Catholic HS in Tucson, Arizona. He is 6'6", 230lbs and a playmaker for the Lancers. Elijah is ranked as a 5 star athlete by 247 Sports and Rivals. He is also considered the #1 Edge Rusher in the 2024 recruiting class. With offers already from 5 PAC-12 Programs, Elijah wants to attract Power 5 Programs in the South, Mid-West and East Coast. When you watch his film, he is a terrorizer coming off the edge. Offenses try and run away from him, but he has the speed and skills to chase them down. Soph Year, he collected 75 tackles with 7.5 sacks. In the classroom, Elijah is a 4.0 GPA Student. For more information on Elijah Rushing, contact Rodney Cox, College Scout @ 480-399-1396 or [email protected].
Twitter: @elijah_rushing
Email: [email protected]
Cell: 602-272-1438