Jersey: #5
Gender: Male
Sport: Football
Position: RB / LB
Location: Tucson, Arizona
High School: Cienega High School
Graduation Year: 2021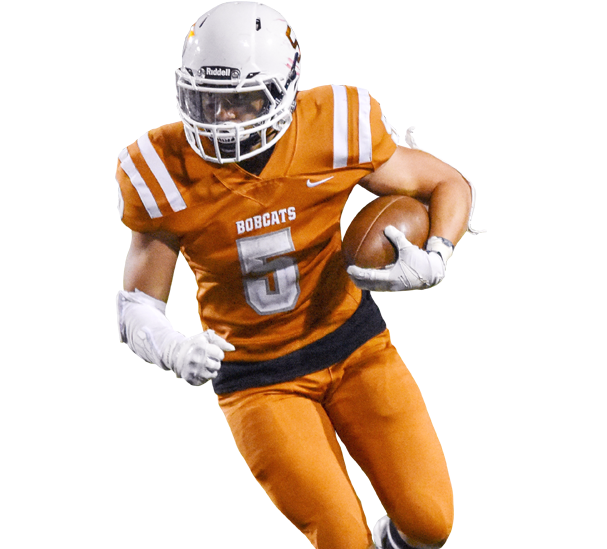 Gabe Levy is a 2021 Dual Sport Athlete (Football and Wrestling) out of Cienega HS in Vail, Arizona. Gabe is 5'11" and 190lbs. He has the desire to play college football. On the field, Gabe can run the ball downhill, but also has the shifty moves to escape the defender. He also has the skills to catch out of the backfield. His work ethic has earned him 1st Team All Region at RB (2019/Football),  Placed 3rd in State (Sophmore/Wrestling), Placed 4th in State (Freshman/Wrestling).
In the classroom, Gabe has a 3.6GPA with a 27 ACT Score. He is excited to leave his mark and have a Big Senior Season. For more information on Gabe Levy, contact Rodney Cox, College Scout for Gametime Recruiting & Consulting LLC, [email protected], 480-399-1396.
Bench Press: 245lbs
Squat: 415lbs
Clean: 280lbs