Jersey: #26
Gender: Male
Sport: Football
Position: DB
Location: Chatsworth, California
High School: Sierra Canyon HS
Graduation Year: 2025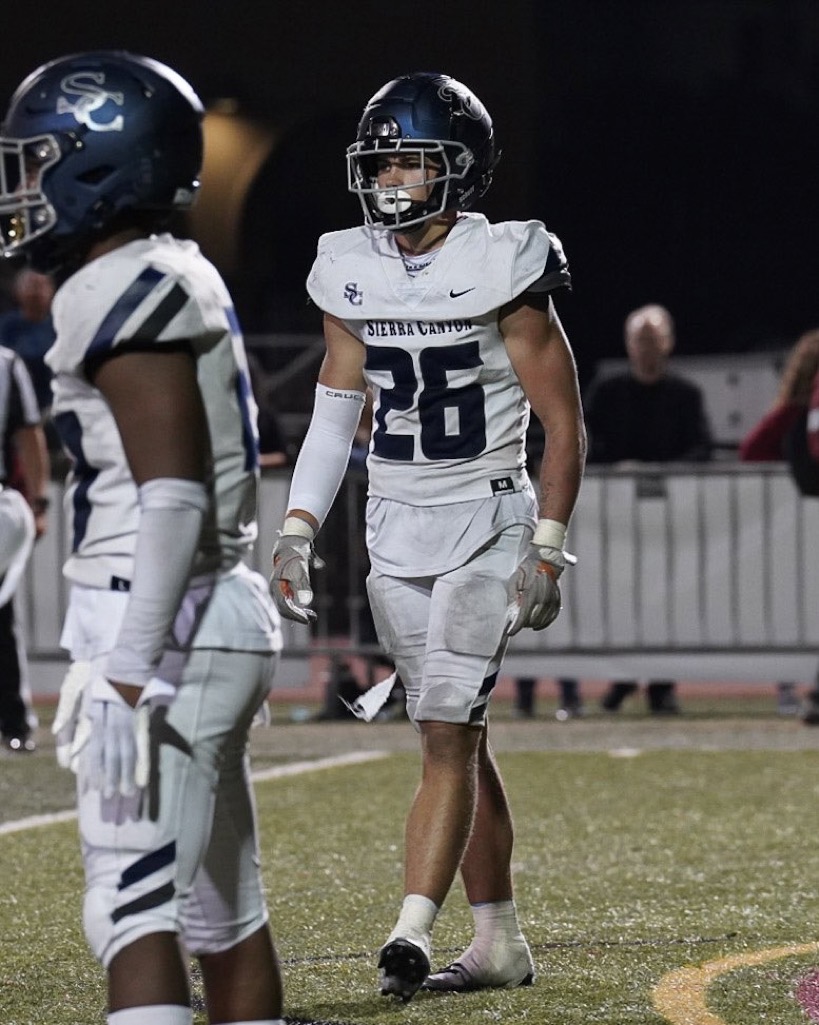 Nevada Miller is a 2025 Safety (3 star athlete rated by 247sports recruiting) from Sierra Canyon HS in Chatsworth, California. He is 5'11", 190lbs and a hard-hitting Safety for the Trailblazers. Nevada will be a top Safety coming out of California. He already has offers from Michigan State, University of Arizona, UNLV, and Central Michigan University. When you watch his film, he is a big time hitter with a high IQ of the game. When Nevada hits you, you feel it. Soph year, he collected 111 tackles, 2 ints, and 4 QB Sacks. In the classroom, Nevada is a 3.9 GPA Student. For more information on Nevada Miller, contact Rodney Cox, College Scout @ 480-399-1396 or [email protected].
Twitter: @TheNevadaMiller
Cell: 626-710-6604