Jersey: #2
Gender: Male
Sport: Football
Position: WR/DB
Location: Glendale, Arizona
High School: Cactus HS
Graduation Year: 2025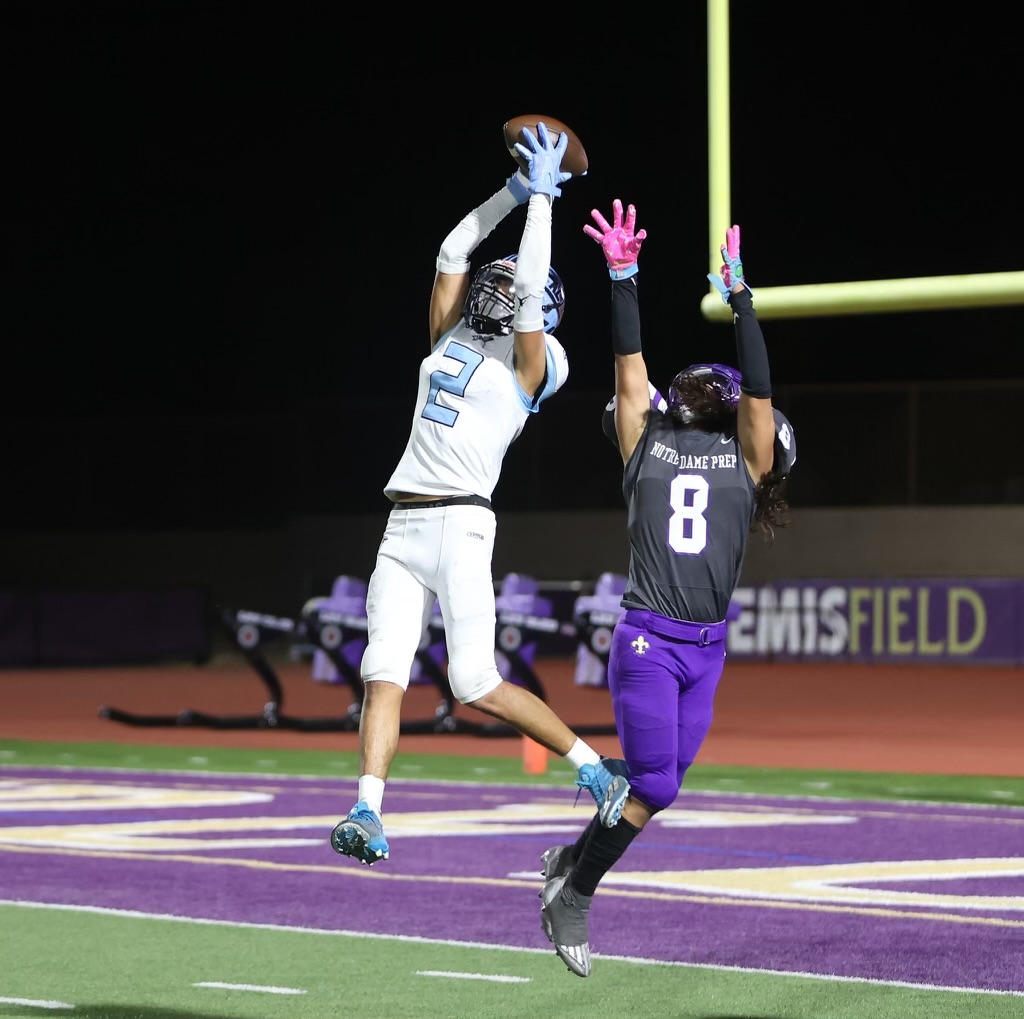 Nikko Boncore-Montoya is a 2025 WR/DB from Cactus HS in Glendale, Arizona. He is 6'0", 160lbs and a BIG PLAYMAKER for the Cobras. Nikko will be one of the top '25 WRs coming out of Arizona. He is hardworking and excited to get on coaches' radar. Soph Year, he caught 62 passes for 1,207 yards with 9 TDs. Offensively, put the ball in Nikko's hands and good things happen. Defensively, he collected 40 tackles with 3 ints. His hard work earned him: 1st Team All-State (WR) & Honorable Mention (DB). In the classroom, he is a 3.3 GPA student. In college, he would like to major in Sports Management. For more information on Nikko Boncore, contact Rodney Cox, College Scout for Gametime Recruiting & Consulting LLC, [email protected], 480-399-1396.
NCAA ID: 2302773441
Email: [email protected]
Cell: 480-516-1119
Twitter: @Nikko_Boncore