Jersey: #3
Gender: Male
Sport: Football
Position: RB
Location: Tucson, Arizona
High School: Catalina Foothills HS
Graduation Year: 2024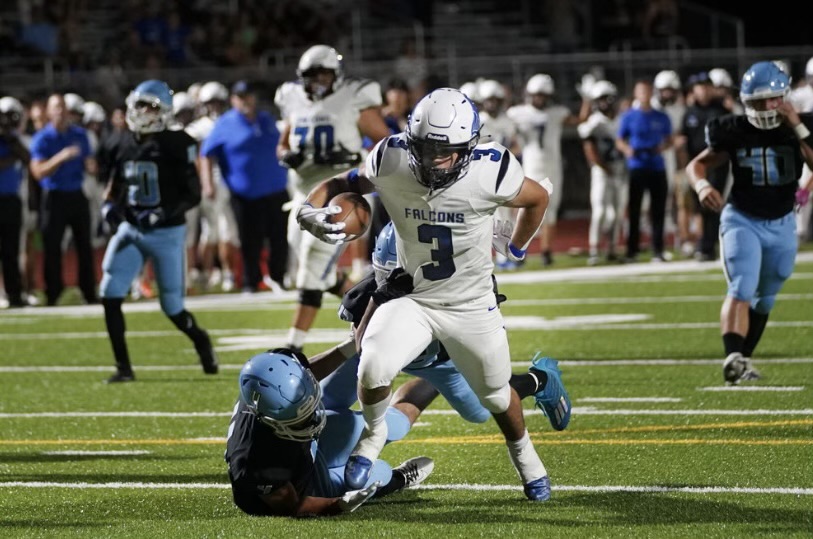 Sammy Delgado is a 2024 RB from Catalina Foothills HS in Tucson, Arizona. He is 5'9", 190lbs and a hardnosed RB that is shifty out the backfield. Sammy is a talented RB. Remember his name. He will be a top RB coming out of Southern Arizona. Last year, he ran for 1,149 yards and 18TDS with 1 receiving TD. Sammy is ready to showcase his talents for college coaches and make his dream a reality. His hard work earned him: 4A Gila Region Offensive Player of the Year, 4A Gila Region 1st Team, and 4A Southern Arizona 1st Team. In the classroom, he is a 3.0 GPA student. In college, he would like to major in Exercise Science. For more information on Sammy Delgado, contact Rodney Cox, College Scout for Gametime Recruiting & Consulting LLC, [email protected], 480-399-1396.
NCAA ID: 2302780407
Email: [email protected]
Cell: 520-343-2154
Twitter: @SamuelDelgado3x