Jersey: #22
Gender: Female
Sport: Basketball
Position: Guard
Location: Tucson, Arizona
High School: Tucson High Magnet
Graduation Year: 2022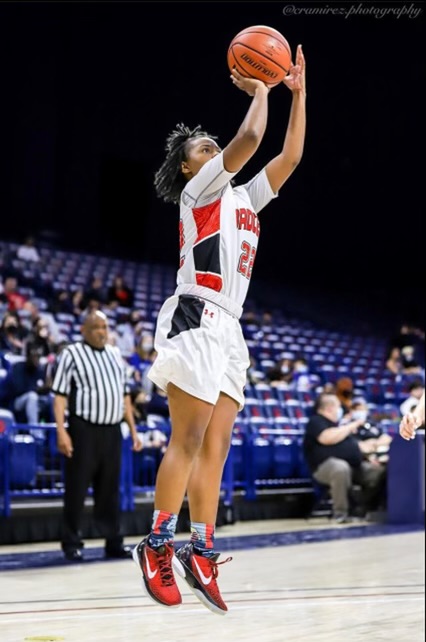 Tamia Clardy is a 2022 Guard out of Tucson High Magnet in Tucson, Arizona. She plays club basketball for Southwest Stars. She is 5'6", 140lbs and a baller on the court. Tamia is the 30th ranked Guard in the c/o 2022 in Arizona. When you watch her film, Tamia plays fast and gives 120% from tip-off to the end of the game. On offense, she can score anywhere on the court. Tamia is very confident in her ballhandling skills and scoring ability. On defense, she is the aggressor. Tamia enjoys causing turnovers and pressuring her opponent all game. Tamia will be a great asset to a college program. In the classroom, Tamia is a 3.5 GPA student with a 1010 SAT Score. In college, she wants to major in Biology and Medicine. For more information on Tamia Clardy, contact Rodney Cox College Scout @ 480-399-1396 or [email protected].
Email: [email protected]
Cell: 520-286-5710
AAU Coach: Donnis Henry
Cell: 602-538-6028
Email: [email protected]