Jersey: #3
Gender: Male
Sport: Football
Position: RB/ATH
Location: Vancouver, WA
High School: Skyview High School
Graduation Year: 2024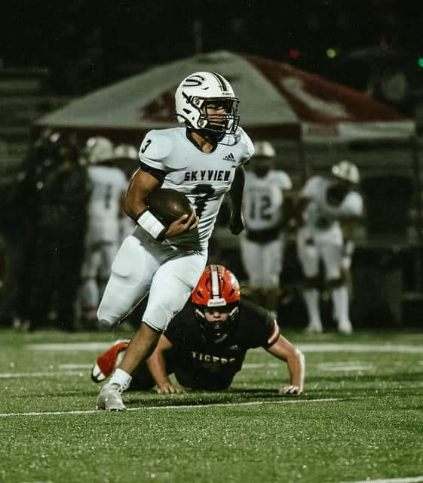 Alander "Trey" Jacob is a 2024 RB from Skyview HS in Vancouver, WA. He is 5'8", 180lbs and a hardnosed RB that is shifty out the backfield. Trey is a talented RB with great vision and the ability to make defenders miss. Remember his name. He will be one of the best RBs coming out of Washington. Trey is ready to showcase his talents for college coaches and make his dream a reality. His hard work earned him: 4A GSHL First Team Running Back. In the classroom, he is a 3.0 GPA student. In college, he would like to major in Business. For more information on Trey Jacob, contact Tyler Lively, College Scout for GameTime Recruiting & Consulting LLC, [email protected], 971-250-1612.
NCAA ID: 2302808477
Email: [email protected]
Cell: 360-919-7245
Twitter: @treyjacob24