Jersey: #26
Gender: Male
Sport: Football
Position: DB
Location: Chandler, Arizona
High School: Hamilton HS
Graduation Year: 2025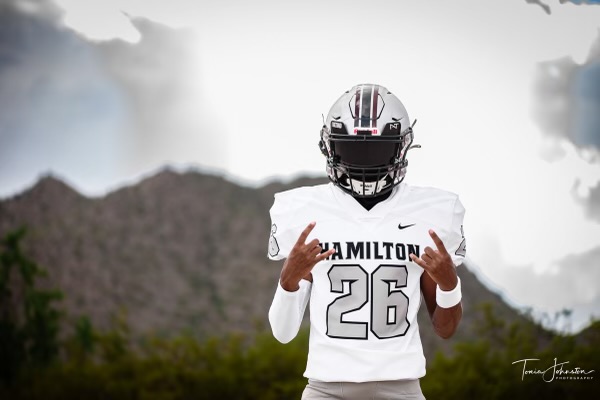 Ty Johnston is a 2025 DB Prospect from Hamilton HS in Chandler, Arizona. He is 5'9", 140lbs, and motivated to get on Coaches' radar. Ty Johnston is a name to remember. He is an athletic athlete that is ready to turn heads. Ty also runs track for the Huskies. His PR in the 100m, 200m, and 400m are: 11.2/23.5/48.70. Ty Johnston has a high ceiling and I am amped to see his growth. His hard work earned him: Outstanding Freshman Award and Lettering twice as a Freshman. In the classroom, he is a 3.57 GPA student. For more info on Ty Johnston, contact Rodney Cox, College Scout @ 480-399-1396 or [email protected]. .
NCAA ID#: 2201423836
Twitter: @the_ty_johnston
Email: [email protected]
Cell: 480-676-9711