Jersey: #19
Gender: Male
Sport: Football
Position: Safety
Location: Mesa, Arizona
High School: Skyline High School
Graduation Year: 2021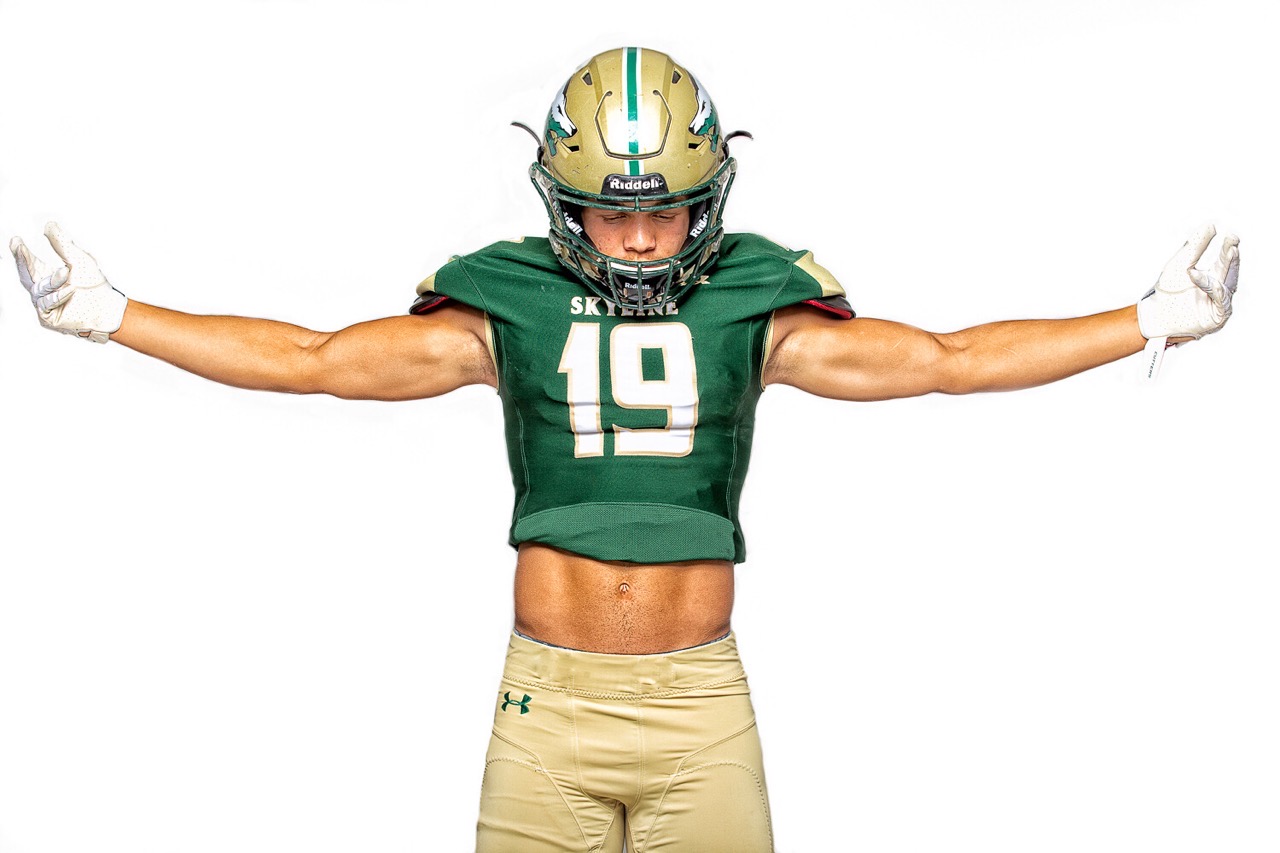 Marlon "Zeke" Branham is class of 2021 Strong Safety out of Skyline High School in Mesa, Arizona. He is 6'2, 197lbs, and gives 120% every time he touches the field. Team Leader for the Coyotes. He loves football and enjoys making plays from sideline to sideline. Zeke is also a Multisport Athlete. Competing in Basketball and Track for Skyline HS. In Football (Junior Year), his hard work earned him 1st Team All-Region (DB). In the classroom, Zeke has a 4.0 GPA. If you have any questions about Zeke Branham, contact College Scout, Rodney Cox at 480-399-1396.
STATS:
40 Yard Dash: 4.6
Bench Press: 355lbs
Squat: 455lbs
Clean: 275lbs